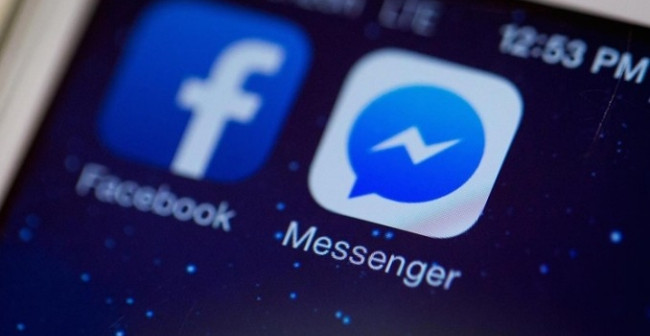 These days, Facebook Messenger is more than just a means of connecting with friends and family online; businesses can take advantage of its numerous features, too. So, let's dive into Facebook Messenger and take a look at how it differs from its parent social media platform.
Facebook, the social media platform, allows users to share statuses, comments, photos, and videos. Like all social media sites, it's implemented some changes; now, it offers features like Stories and Reels, which offer a snapshot of your personal life or business. 
In fact, when Messenger first came to be, it was simply a means of directly messaging Friends right on the Facebook platform. Now, the separate app allows you to chat with folks across various Facebook-owned or, maybe, Meta-owned platforms, like Facebook, Instagram and Portal.
Another great feature? You can send files, like PDFs and Word docs, through the app, which can be extremely helpful when you're on the go (or if you're email-adverse). 
Moreover, Facebook Messenger allows you to share your location, making it easier to meet up with friends or stay safe. And if you're looking to send and receive money securely using a debit card, PayPal account, or prepaid card, Messenger allows for that, too. Seriously, it's no wonder Facebook Messenger is the second second-most popular iOS app of all time.
Businesses Can Use Facebook Messenger to Build Customer Loyalty
Plus, customers prefer more personalized, one-on-one conversations with brand reps; this way, they feel more seen and heard. And that higher engagement rate often translates to conversions or sales for the business. Simply put, a sense of community and top-notch customer service can make or break a business. 
With Messenger, businesses can easily respond to questions or concerns from potential customers. They can also set up automatic messages to drive awareness about any business news, coupon codes, or recommended products. In the end, all of this helps drive more sales. As for customers, ordering right on the app can be incredibly convenient. 
Facebook Messenger Is Easy to Download on Multiple Devices
Even though Facebook Messenger is connected to Facebook, users don't need a Facebook account to use the app — you'll just need to provide your name and phone number to sign up. If someone is connected to Messenger, you can search their name, number, or Facebook username to chat with them. If you're not already connected to that person, your message is sent as a request. The user will have the choice to either accept or ignore your request to chat. Pretty simple, right? 
The app itself is free to download across various app stores for mobile devices, including your smartphone. 
Facebook Is Committing to User Privacy with Messenger 
Facebook claims to be committed to protecting users' privacy.
Of course, reading up on Messenger's official Privacy & Safety Pages attempts to spin a different story, noting that, "You control your messenger experience." How so? Well, you can choose to send end-to-end encrypted messages or make end-to-end encrypted calls. This encrypted setting simply means that no one else will see or hear messages and calls, apart from you and the people involved. That's right — not even the Facebook team, allegedly. 
As a Messenger user, you'll also have control over who you chat with, who will be sent to your Message Request folder, and who will be blocked completely from contacting you. You also have autonomy over your message delivery, Facebook story audiences, and more through the app's privacy settings. Another security option, which is available exclusively for iOS users, is App Lock. This feature allows you to use your device's Face ID or Fingerprint ID to unlock Messenger, giving you another layer of protection. 
And, as with most apps and platforms these days, you can also report and block other users for sending spam, harassing you, or impersonating someone. If the Facebook team finds that a user violates the Community Standards, limitations may be placed on the accounts — or they'll be disabled completely. If the Facebook team spots something odd going on with your account, the system will send out pop-up messages in your chats as well. This allows you to see, and shut down, any suspicious activity before your account is hacked.